Food aid is the first step taken to engage with our adopted communities.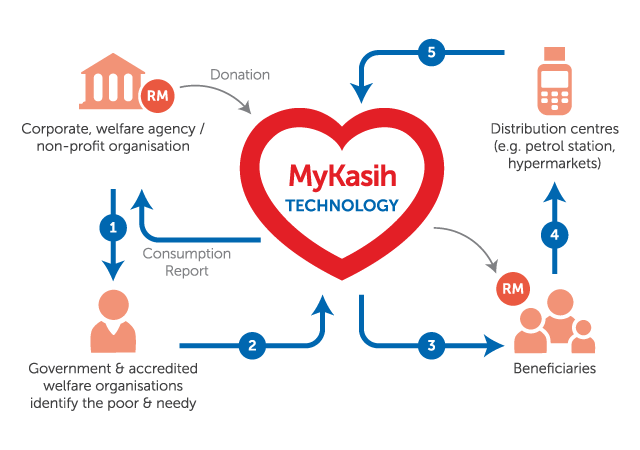 Once donors have entrusted MyKasih with their monetary contributions, potential recipient families are identified through government welfare agencies or recognised NGOs and social-purpose organisations based on a combined monthly household income of RM1,500 and below. Other qualitative and quantitative criteria, such as the number of dependents in the family, ownership of assets, etc. are also taken into consideration in assessing the eligibility of a family to receive aid.
When the selected families are approved by the donor, each family will nominate a recipient, whose MyKad account details will be registered and activated in the MyKasih system.
Food aid recipients receive a monthly allowance which they draw upon using their MyKad or MyKasih smartcard at participating retail outlets. They are able to choose different brands of essential food items from an approved list of ten product categories, such as rice, cooking oil, beverages, biscuits, eggs, flour, seasoning, canned flood, noodles and bread.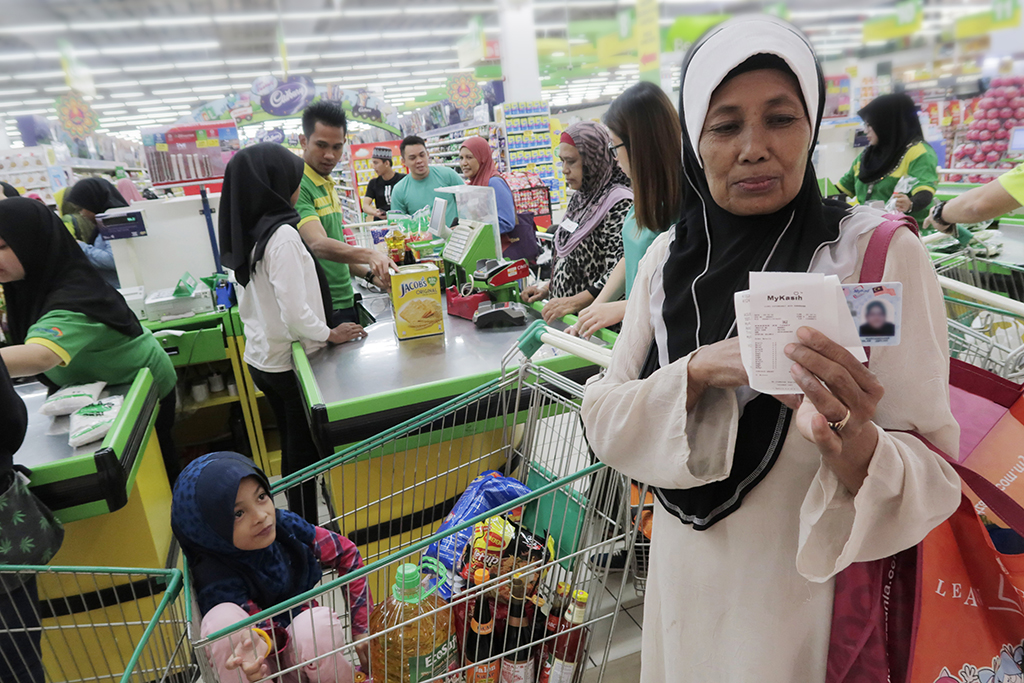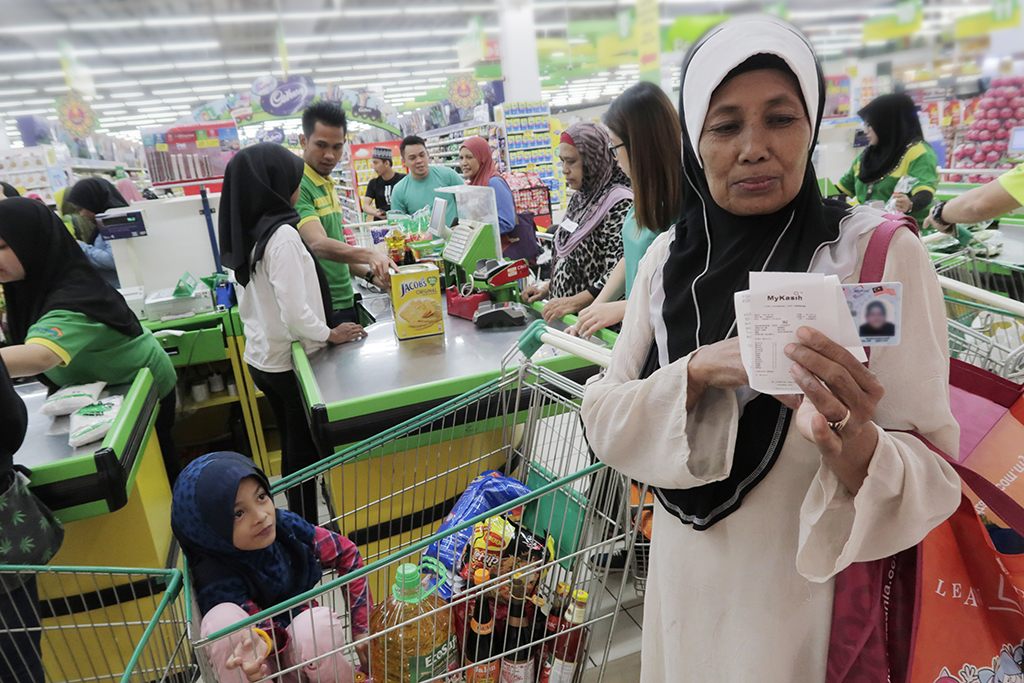 To guard against abuse, a unique barcode-scanning at the point-of-sale ensures that only approved essential food items are purchased.
Recipients key in their 6-digit PIN when paying with their MyKad at the cashier counter and keep the receipt to keep track of their available balances which will be carried forward.
The process is efficient, secure and most importantly, transparent.
With the MyKasih cashless payment system, MyKasih can provide Donors with audit trails and analytical reports on demographics and consumption at any point in the transaction, which are made available through a Donor-specific Online Portal.

The MyKad technology has made misuse and leakages of charitable funds a thing of a past.
Because recipient families have a choice in when and what to buy, they learn to better manage their personal finances and gain a measure of autonomy in their lives.