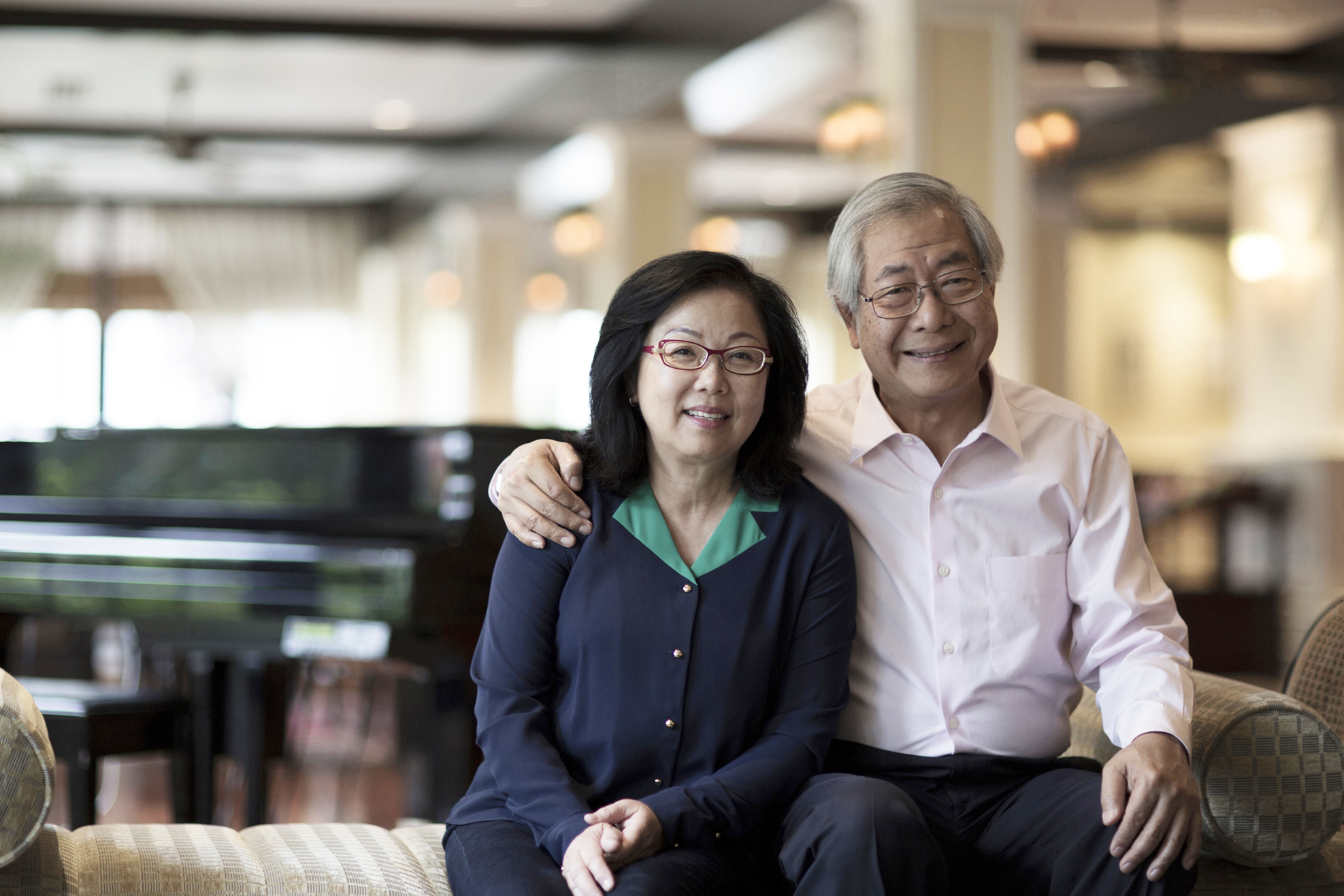 Dear Friends,
We are blessed to live in Malaysia, a beautiful country rich in cultural diversity, natural resources and with great potential. But the wealth and prosperity that raised living standards over the last few decades have bypassed some parts of the population.
There are people who still eke out an existence in rundown homes with little hope of pulling themselves out of the poverty trap. Frequently, nutritional needs are not met, health standards slip, the children's wellbeing and education suffer, which, in turn lead to low job prospects. The cycle of hardship continues.
We saw these problems first-hand and it became imperative for us to do something, realising that it had be an all-encompassing sustained effort. My wife, Jean, and I established the Foundation in 2009 with a vision of helping impoverished families and students. We did this through the foundation's flagship programmes :-
The 'Love My Neighbourhood' food aid programme; and
The 'Love My School' student bursary programme.
The objective of the food aid programme is to meet the immediate needs of families struggling with poverty by ensuring that there is food on the table. Education, on the other hand, is what will get those families out of poverty, just like what it did for me.
As MyKasih enters its tenth year of existence this 2019, we take stock of how we have evolved in terms of the programmes we run in communities and the relationships built with stakeholders over the years to make those programmes happen. It is extremely satisfying to witness the technology that we had built has been put to good use. However, the more we extend our footprint into communities, the more we discover that lots more needs to be done.
The recognition by United Nations Malaysia for the category of 'Leaving No One Behind' in October 2018 was an immensely proud moment for the foundation. The transparency and accountability guaranteed by the proprietary technology we use for the distribution of welfare are the hallmarks of our success. We would like to share this achievement and recognition with all our partners. This significant milestone also gave us an opportunity to reflect on our role in society and the impact of our work on the people we have committed to serve.
Indeed, we have reached out to so many in our ten years. 280,000 families and students nationwide have been rendered assistance worth RM 260 million in the form of cashless food aid, bursaries and educational support such as back-to-school, computer labs, edible gardens, sports development, music literacy, English and financial literacy, as well as supplementary assistance in the form of health screening, solar lights, skills and entrepreneurship training.
We are motivated to expand the scope of our work to meet the complex needs of marginalised and vulnerable communities, particularly the rural Orang Asli. We aim to build community resilience through an integrated approach and have recently embarked on long-term efforts such as community agriculture and farming for sustenance, as well as rural community learning centres for indigenous children so that they are not left behind in education.
We are deeply grateful to our corporate funders and individual well-wishers, retail partners and training providers, as well as key stakeholders such as the Eastern Corridor Economic Region Development Council, the Northern Corridor Implementation Authority, Ministry of Education, Ministry of Health, Ministry of Urban Wellbeing, Housing and Local Government, state governments and state zakat agencies, who believe in the work we do and are collaborating with us to execute programmes and deliver much needed aid to the vulnerable poor segments of the Malaysian population.
The corporate sector has an equal responsibility to care for those less fortunate and hence we must step forward to complement the efforts of the government in alleviating poverty for a more comfortable tomorrow. MyKasih's mission is humanitarian, and our goal is to grow the network of loving and caring neighbourhoods we have created through our partnerships with concerned stakeholders. We cannot do this alone and we hope you will be a part of this journey to be a force for good in this lifetime.